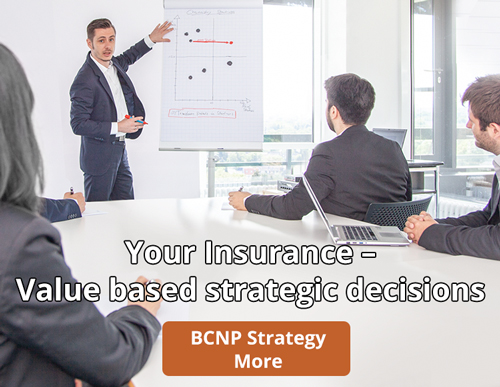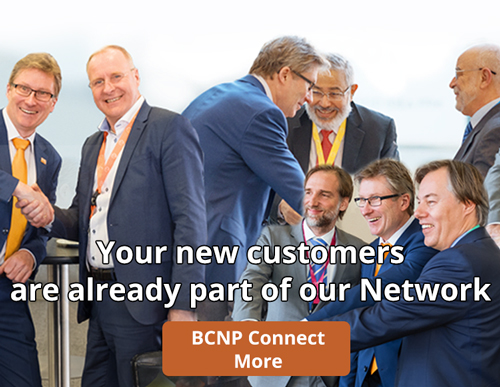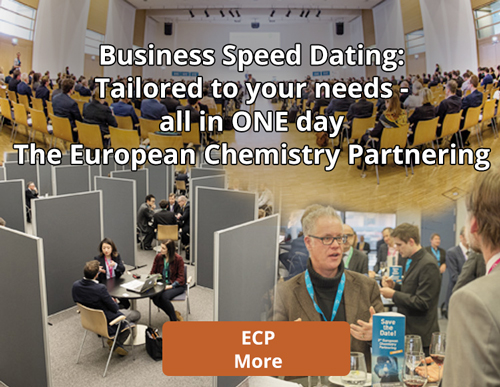 European Chemistry Partnering
BCNP was founded in 2010 but has its roots back in 2002 when Holger Bengs, as a sole trader, began advising his clients on public relations, marketing and market research. Today the company has two locations in Germany and is well-known for its strong networks in technology-based industries.
When making strategic decisions you benefit from the non-textbook knowledge we uncover.
Benefit also from our market and price calculations related to new substances and enzymes in your business case. Profit further from Market and Competitor analyses or landscaping to find lucrative M&A targets. Enrich your innovation path with our Technology scouting and impulses from the Start-ups we evaluate for you.
Databases. Research. Interviews.
BCNP´s Cologne Team has built a strong reputation by increasing the fact base for critical investment and strategic decisions; for the giants of the chemical industry as well as medium sized niche players, Start-ups and growth companies.
Evaluate your markets and prioritize your opportunities from a technical as well as economical perspective.
Testimonials

"The team of BCNP quickly works their way into specific technical issues. We can always be sure to get full analysis on the basis of extensive literature study and expert interviews. Chemical knowledge and creativity lead to very good recommendations for cooperation partners. We appreciate that very much."
Dr. Johannes Panten, Symrise AG, Scent & Care Innovations Technology Scouting, Holzminden, Germany
"I am really surprised about the information you got. I have to admit to work with you was the right decision. I am really happy about the results."
Maria Borlik, Quality Director, Barentzymes, Gdansk, Poland
Does your day-to-day business devour you completely? Are you still failing to make comprehensive contacts because you are new to the market? Are your efforts to make new contacts made more difficult by the foreclosure of companies?
Convince your new, and potential, customers about your High-Tech product and service in the most direct way.
Starting from your customer wish list we can begin immediately: No unnecessary presentations. No superfluous additional concepts, but rather – lean administration. You get in touch with new, potential customers as fast as possible.
Our networks have continued to grow for the past 25 years and are always up to date through our presence in the community. And I back-up that promise with my name: Holger Bengs.
Testimonials
"Holger Bengs personifies two things that we have grown to appreciate: Over many years he has developed a very sustainable network thanks to his extensive personal relationships. This is coupled with a very impressive talent for sales. With his persistence, his knowledge of chemistry and his pleasant personality, he has opened many doors for us at highly interesting industrial companies. Otherwise it would have required the investment of one of our most important resources: namely Time."
Dr. Michael Steiner, nanoSaar AG, Starnberg near Munich
"I have known Holger Bengs for many years having worked with him on numerous projects. I never cease to be impressed by his excellent network of contacts with key decision makers. Anyone who has attended a major industrial congress with him can attest to that.
Joint projects with Dr. Bengs are characterized not only by his professionalism and his sales qualities but also by his persistence in honing-in on business opportunities. Despite this pronounced and purposeful perseverance, Dr. Bengs always succeeds in creating a very positive and motivating atmosphere. This is "garnished" again and again with creative and innovative ideas.
For the above mentioned reasons, the entire L&C team and I can recommend Dr. Bengs – without reservation."
PD Dr. Johannes Lampe, Lampe & Company, Berlin
European Chemistry Partnering
ECP is not a fair. ECP is not a conference. ECP is all about speed dating. Generate new business immediately in exchange with others.
Since 2017 innovators – from chemistry to bio-economy, from engineering to digitization , including expert decision-makers – C-level management, innovation managers, Start-up entrepreneurs and investors –, have been meeting twice a year: In February at the ECP and in September at the ECP Summer Summit.
Turn your Chemistry innovation into a Masterpiece and make this world a better place!
In February 2018 at 2nd ECP more than 500 industry insiders from 31 nations met. More than 100 company presentations (pitches) and more than 1,200 pre-agreed Partnering Meetings took place: ***New business in a crystal clear structure.
Join our ECP Community in the corresponding LinkedIn Group European Chemistry Partnering and Register for the ECP Newsletter.
Testimonials
"I am really impressed how much experts I could meet during one evening and one working day. ECP being a short event brings as many professional contacts as several months of daily separate business trips."
Dr. Alexander Litvinov, Senior expert, Corporate R&D, SIBUR LLC, Moscow, Russia
"There are not that many meetings that actually have this focus and compact and nice possibility for discussions and partnering within this field. I definitely liked it."
Dr. Helga Dögg, Flosadóttir, CEO, Atmonia ehf, Head of Research, Chemical Analysis Department, Innovation Center, Reykjavík, Iceland
"The dynamics of this day were incredibly good. We thought that we already know all the startups in chemistry, but my colleague and I met five young entrepreneurs with whom we will now have serious investment discussions. European Chemistry Partnering is a milestone for our industry in Europe."
Dr. Michael Brandkamp, General Manager, High-Tech-Gründerfonds Management GmbH, Bonn, Germany
Compass to Europe's innovative Chemical Companies